A Garage Turned Income Generator in Long Beach by FTR Renovation
Long Beach, CA | October 1, 2023
This Long Beach ADU demonstrates FTR Renovation's knack for seamless conversions, timely executions, and budget discipline, ultimately converting an underused garage into a profitable venture.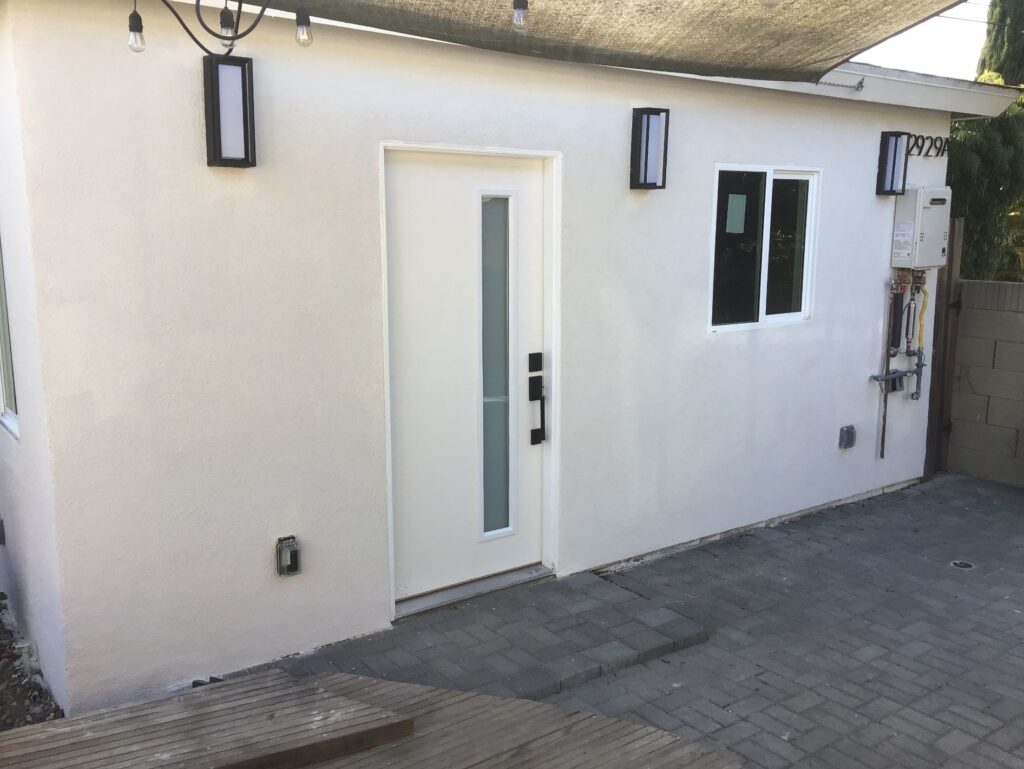 Conversion of an existing garage into a one-bedroom, one-bath ADU, complete with new driveway and interlocking pavers for the patio.
Project Challenges
Approvals Maze: Navigating the bureaucratic landscape for plan approval within a 6-month timeframe.
Budget Allocation: Keeping the project within a $188,000 budget while ensuring high-quality outcomes.
Revenue Focus: Designing the ADU to be an attractive rental property for generating income.
Objectives
Overhaul the garage to create a fully functional and stylish ADU.
Construct a new driveway and patio with interlocking pavers.
Complete all work in a manner that maximizes the property's rental income potential.
Results
Swift Approvals: Cut through the red tape to secure necessary approvals well within the 6-month window.
Cost Efficiency: Met all design and quality expectations while adhering to the $188,000 budget.
Income Stream: The finished ADU is now rented and providing a steady income for the owners.
Solutions & Strategy
Initial Analysis:
Engaged in meticulous planning sessions to detail every aspect of the conversion, driveway, and patio.
Highlighted Features:
One Bedroom & Bath: Ensured cozy yet spacious living quarters.
Driveway: Laid out a sleek, durable driveway that enhances curb appeal.
Interlocking Patio Pavers: Installed pavers to offer a visually appealing and functional outdoor space.
Timeframe:
Mapped out a structured timeline to achieve plan approvals in 6 months and complete the ADU in an additional 5 months.
"FTR Renovation has turned our unused garage into a revenue-generating asset. The process was smooth, and the results are beyond what we ever expected!"
– Sophia & James Miller