Complete Remodeling
Transforming Your Entire Home
Why Choose Our Complete Remodel Services?
At FTR Renovation, we go beyond simple additions—we reimagine your entire living space with comprehensive remodeling services. We're here to reinvent your home to suit your changing lifestyle and preferences, ensuring that every corner reflects your personal style and meets modern living standards.
Start your project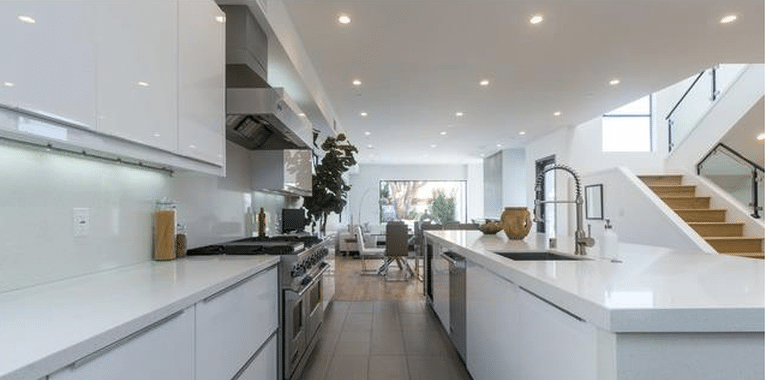 Crafting Your Ideal Living Environment

Leveraging our design and construction mastery, we meticulously manage your remodeling project from the earliest sketches to the final accents.

Our team is dedicated to crafting spaces that are harmonious with your home's character while infusing it with new life and modernity.
Remodeling Possibilities


Whether you envision a complete kitchen overhaul, a luxurious bathroom update, or an entire floor redesign, we tailor each project to your vision. We're equipped to handle complex remodels that redefine your space.

Advantages of Complete Remodeling


A total remodel can transform your current home into the space you've always dreamed of. It's an investment in comfort, functionality, and style, allowing you to personalize your home without the need to relocate.

Bespoke Design for Every Room


We believe that every room should be a reflection of your unique taste. Our design team works intimately with you to ensure that every aspect of your home's remodel is a bespoke fit to your vision and lifestyle.
Expanding and Enhancing Your Living Space

From updating layouts to adding modern amenities, our complete remodeling services are designed to enhance your day-to-day experience, ensuring your home evolves with your needs.
All-Encompassing Remodeling Services


We cover all the bases in our remodeling services, ensuring a smooth transition from the old to the new, with a seamless process that pays close attention to both the big picture and the minute details.

Start your project

Commitment to Excellence in Remodeling


Our craftsmanship in remodeling stands out, using only the finest materials and techniques to ensure your remodeled space is not just contemporary and beautiful, but also enduring and robust, ready for many years of enjoyment.

Start your project
Ready to schedule your free estimate?