Altadena ADU Remodeling (1 bed, 1 bath)
Altadena | July 13, 2023
This ADU project in Altadena highlights FTR Renovation's capabilities in small-scale, high-impact projects. It also underlines our commitment to ensuring every aspect, from design to legalities, is handled with utmost precision.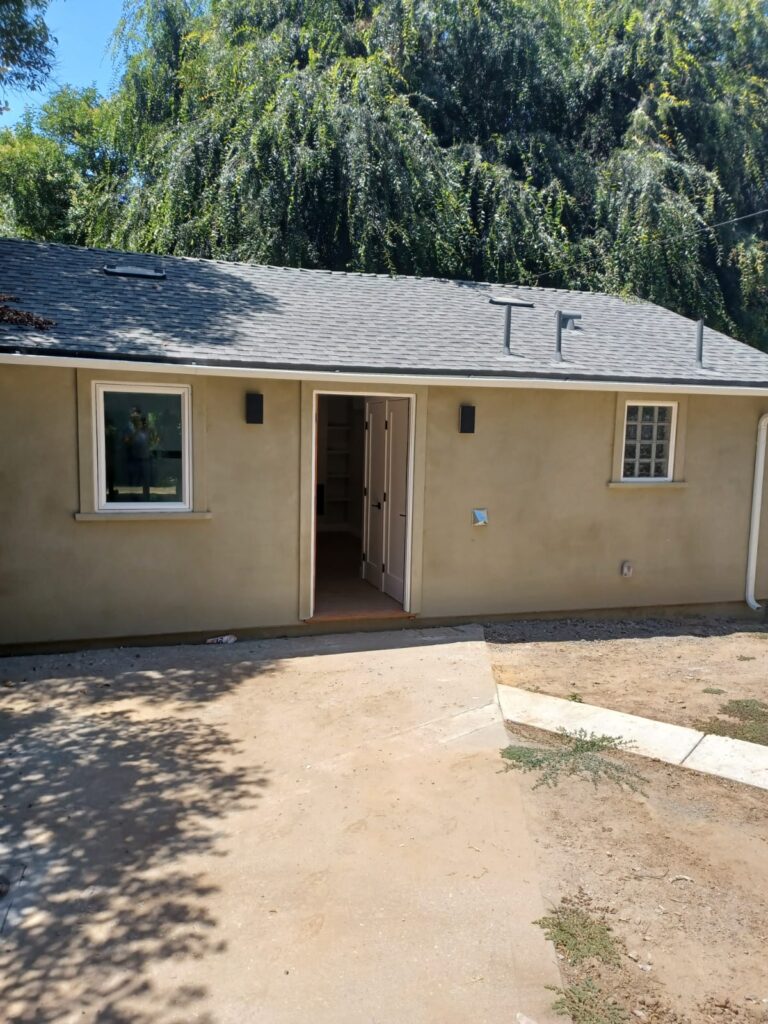 Construction of a 1-bedroom, 1-bathroom Accessory Dwelling Unit (ADU).
Project Challenges
Space Optimization: The ADU needed to be functional yet compact.
Legal Logistics: Navigating the local zoning laws and permit processes for ADUs.
Design Harmony: The ADU had to blend with the aesthetics of the main residence.
Objectives
Create a compact yet inviting 1-bed, 1-bath ADU.
Ensure the design complements the existing main residence.
Navigate all permit and zoning requirements successfully.
Results
Smart Use of Space: Every inch of the ADU is designed to be functional yet aesthetically pleasing.
Seamless Aesthetic: Achieved a look that complements the existing primary residence.
Permit Success: All necessary legalities were addressed, securing required permits without delays.
Solutions & Strategy
Planning Stage:
Detailed client consultations led to the creation of a design that maximized the utility of each square foot without sacrificing comfort.
Construction Phases:
Bedroom: Focused on smart storage solutions to make the most of the available space.
Bathroom: Integrated modern fixtures within a minimalist aesthetic.
Permit Handling:
Took complete charge of acquiring all necessary permits, ensuring compliance with Altadena zoning laws.
"FTR Renovation turned a daunting project into a dream come true. Our ADU is a beautiful extension of our home, and we couldn't be happier."
– Karen and Alan