Cheviot Hills Home Remodeling
Cheviot Hills | May 12, 2023
This extensive remodel in Cheviot Hills is a testament to FTR Renovation's aptitude for large-scale transformations. The project magnified our commitment to quality, customization, and client happiness.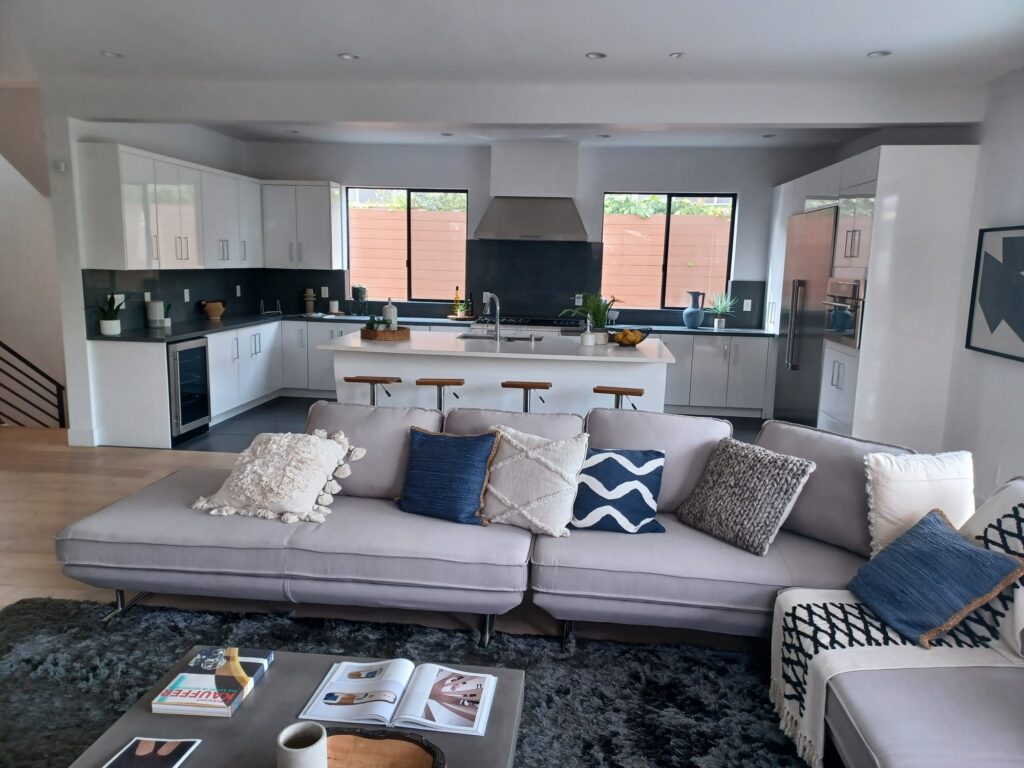 A full-scale renovation, including pool, living spaces, kitchen, bathrooms, garage and utility rooms.
Project Challenges
Multi-faceted Challenge: The project required a full overhaul, inside and out.
Stale Interiors: Outdated designs and fixtures needed modernizing.
Pool Renovation: The pool area was neglected and in disrepair.
Objectives
Reconstruct the internal and external spaces to create a harmonious living environment.
Modernize the home's overall aesthetic while incorporating client-specific design elements.
Revitalize the outdoor pool area to create a luxurious leisure space.
Results
Harmonious Flow: Created a cohesive design language that flowed from indoors to outdoors.
Tech-Savvy Home: Integrated smart home technology for an intuitive living experience.
Client Praise: Earned stellar reviews and generated new client leads through word-of-mouth.
Solutions & Strategy
Initial Blueprint:
Developed a comprehensive plan in close collaboration with the clients, taking into account their personal taste and lifestyle needs.
Transformation Phases:
Kitchen: Deployed custom cabinets, marble countertops, and sleek appliances.
Living Room: Implemented a state-of-the-art entertainment system within a mid-century modern aesthetic.
Bathroom: Featured spa-like amenities with high-tech smart fixtures.
Pool: Revitalized with new tiles, energy-efficient pumps, and a lounging area.
Quality Checks:
Consistent evaluation at every phase through client feedback and expert assessment.
"From the beginning to the end, FTR Renovation exceeded all expectations. Our home is not just renovated, it's reimagined."
– Emily and Jack