Long Beach Two-Story ADU by FTR Renovation (in-progress)
Long Beach, CA | December 1, 2023
Once complete, this 2-story ADU in Long Beach will stand as a symbol of FTR Renovations ability to push the envelope in design, regulatory compliance, and client satisfaction.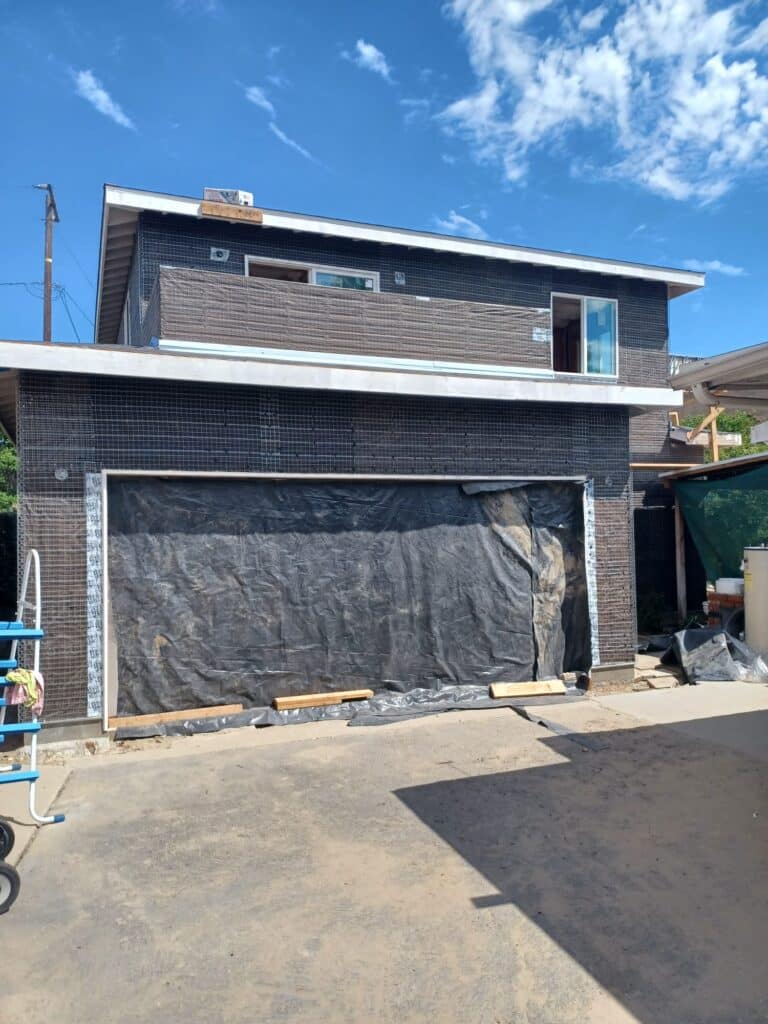 ADU two story, garage , 3 bedroom, 2 1/2 bathroom, balcony, new construction (in-progress)
Project Challenges
Two-Tiered Planning: Constructing a 2-story ADU adds another layer of complexity.
Height Regulations: Meeting Long Beach's ADU height limitations while going vertical.
Consistency: Sustaining architectural unity between this ambitious ADU and the main home.
Objectives
Develop a 2-story ADU that fully utilizes vertical space.
Comply with all local laws, especially those pertaining to building height.
Achieve an aesthetic that feels unified with the existing residence.
Results
Vertical Efficiency: Optimizing the use of two levels for a more spacious feel.
Code Conformance: Navigating the complex height restrictions in Long Beach with finesse.
Design Fluidity: Crafting an ADU that organically complements the main home's architectural nuances.
Solutions & Strategy
Blueprint Fine-Tuning:
Engaging architects to create plans that meet both aesthetic and functional demands, all within the city's height restrictions.
Building Phases:
Ground Floor: Structural framing is complete, with insulation work on the horizon.
Second Floor: Laying out the electrical, plumbing, and HVAC systems.
Rooftop Lounge: Still in the design phase, with client input actively being sought.
Compliance Efforts:
Collaborating with legal advisors well-versed in Long Beach zoning laws to ensure the project stays within legal parameters.
"So far, FTR Renovation has done a stellar job in making our dream ADU a work in progress. Their attention to detail and proactive updates keep us excited about what's coming next."
– Morgan and Riley Peterson