Long Beach's Guest House ADU by FTR Renovation
Long Beach, CA | November 10, 2022
We converted an existing garage to one bedroom ADU separate unit. The permit processes took 6 month to RTI , construction 5 month for CofO, and the cost of construction $154k. This Long Beach ADU stands as a testament to FTR Renovation's adaptability, attention to detail, and commitment to client satisfaction. We successfully turned a small plot into a cozy, functional living space, all while meeting regulatory demands.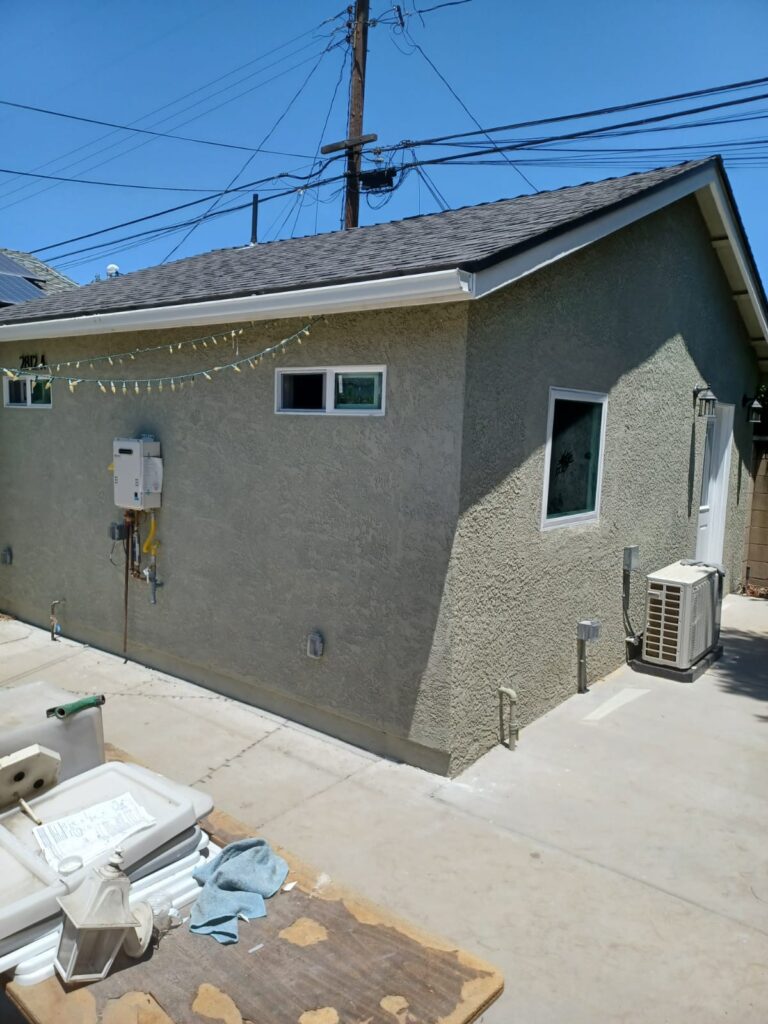 Designing and building a 1-bedroom, 1-bathroom Accessory Dwelling Unit (ADU).
Project Challenges
Small Lot Size: Making the most out of a constrained space.
Municipal Policies: Complying with Long Beach-specific regulations for ADU construction.
Design Synchronization: Creating an ADU that matches the look and feel of the main residence.
Objectives
Deliver a well-designed, space-efficient ADU.
Fulfill all legal requirements, from zoning to permits.
Maintain visual and functional consistency with the main home.
Results
Spatial Ingenuity: Maximized the use of available space without compromising on aesthetics or functionality.
Regulatory Success: Cleared all permit and zoning hurdles without setbacks.
Design Fluidity: Created an ADU that harmoniously coexists with the main house.
Solutions & Strategy
Conceptual Planning:
Conducted client consultations to understand requirements, followed by meticulous planning to make the most of limited square footage.
Key Construction Elements:
Bedroom: Introduced space-saving furniture and storage options.
Bathroom: Achieved a modern, chic vibe with high-quality fixtures and minimalistic design.
Legal Matters:
Efficiently navigated the permit application process to comply with Long Beach's ADU regulations.
"FTR Renovation did an exceptional job. Our ADU feels like a natural extension of our home, perfectly mirroring its character."
– Emily and Robert Williams