Los Angeles ADU Project by FTR Renovation
Los Angeles, CA | May 1, 2023
This Los Angeles ADU project exemplifies FTR Renovation's adaptability, fiscal responsibility, and unwavering commitment to quality, even when faced with the unpredictability of a global pandemic.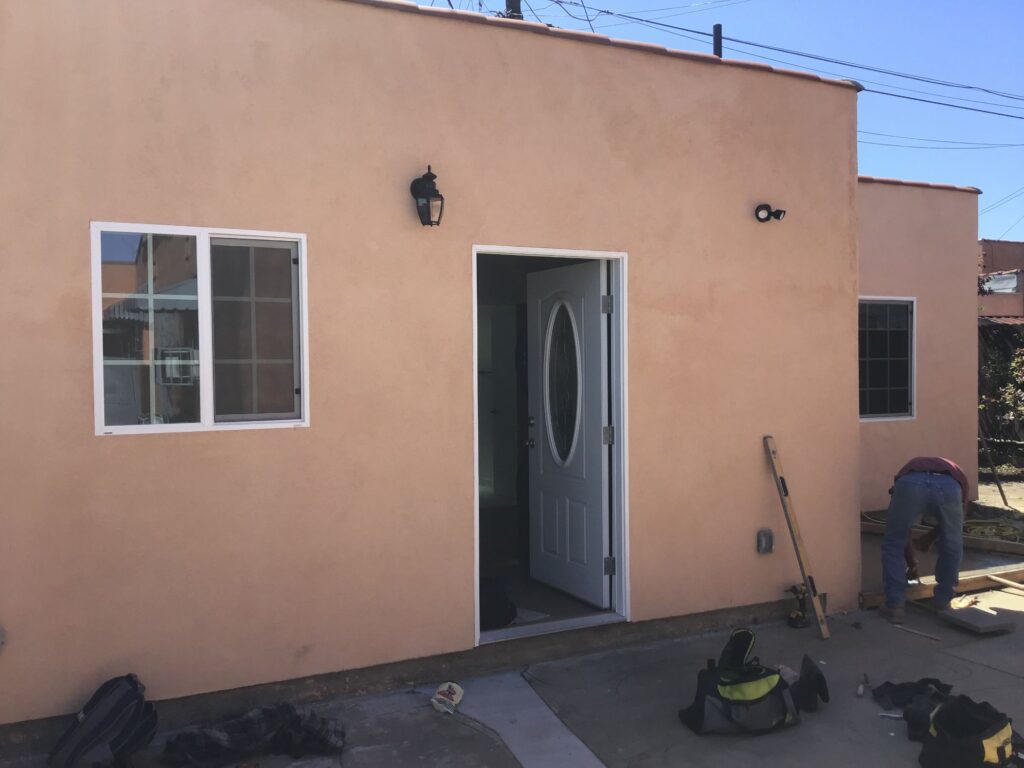 Craft a two-bedroom, one-bathroom ADU with an open-floor kitchen area.
Project Challenges
COVID-19 Delays: The pandemic caused significant delays in obtaining permits, stretching the timeline to over a year.
Budget Scrutiny: Operating within a $178,000 budget while tackling pandemic-related supply and labor challenges.
Efficient Design: Creating a practical yet cozy ADU within the given constraints.
Objectives
Overcome pandemic-related setbacks to complete the project within a revised timeframe.
Adhere to the budget without compromising on the quality of construction or design.
Create an open, multifunctional living space that complements the main property.
Results
Resilient Planning: Successfully navigated the long permit approval process, exacerbated by the pandemic.
Budget Mastery: Delivered a top-notch ADU while maintaining a rigorous grip on the $178,000 budget.
Quick Turnaround: Despite the initial delays, the construction phase was completed in an expedited 10-month period.
Solutions & Strategy
Preliminary Discussions:
Virtual consultations with the client to align the project's scope and challenges.
Construction Highlights:
Two Bedrooms: Configured to maximize privacy and comfort.
Open Kitchen Area: Designed to offer flexibility and foster a sense of spaciousness.
Project Timelines:
Created a modified schedule that accounted for COVID-19 related delays, aiming to complete construction in 10 months post-approval.
"Even with all the COVID-19 related challenges, FTR Renovation was steadfast and delivered an ADU that we're extremely happy with."
– Richard C.