Santa Clarita Add On Master Bedroom , Closet (2) Office Area, High Ceilings, & Bedroom Remodeling.
Santa Clarita, CA | November 11, 2021
This Santa Clarita ADU project embodies FTR Renovation's commitment to balancing creative design, regulatory compliance, and client expectations into one seamless package.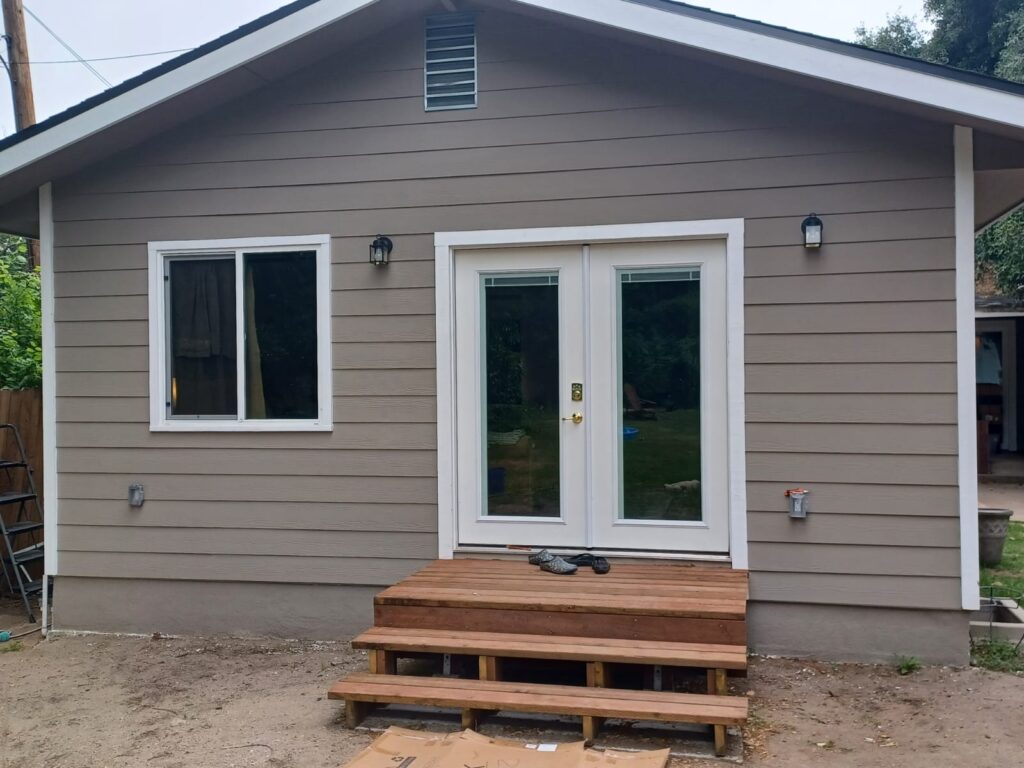 Creating a 1-bedroom, 1-bathroom ADU as an oasis of comfort.
Project Challenges
Local Restrictions: Navigating Santa Clarita's unique zoning laws for ADUs.
Outdoor Harmony: Ensuring the ADU harmonizes with existing landscape features.
Efficiency Quotient: Creating a layout that maximizes usable area without feeling cramped.
Objectives
Materialize a self-contained ADU that could double as a guest house or rental.
Sail smoothly through Santa Clarita's permitting and zoning regulations.
Make the ADU an aesthetically pleasing, practical addition to the existing property.
Results
Compact Luxury: A small footprint doesn't mean sacrificing creature comforts or quality.
Compliance Wizardry: Navigating local restrictions to bring the client's vision to life, fully sanctioned.
Environmental Symbiosis: Merged the ADU design seamlessly with existing garden and landscape elements.
Solutions & Strategy
Consultation:
Workshops with the client helped to flesh out a vision of a modern, yet cozy, ADU.
Key Structural Elements:
Bedroom: Featured a Murphy bed to provide a flexible space for sleeping and daytime activities.
Bathroom: Installed premium water-saving fixtures for a sustainable yet luxurious experience.
Legal Footwork:
Conducted a comprehensive review of Santa Clarita's building codes and restrictions, facilitating a hassle-free approval process.
"FTR Renovation turned what could have been a logistical nightmare into a smooth sailing project. We're eagerly awaiting the final reveal!"
– Andrea and Luke