Whittier ADU Two Bedroom & Two Bathroom With Laundry Area
Whittier, CA | March 1, 2023
This upcoming ADU project stands as a testament to FTR Renovation's ability to deliver luxurious, timely, and budget-friendly outcomes that exceed client expectations.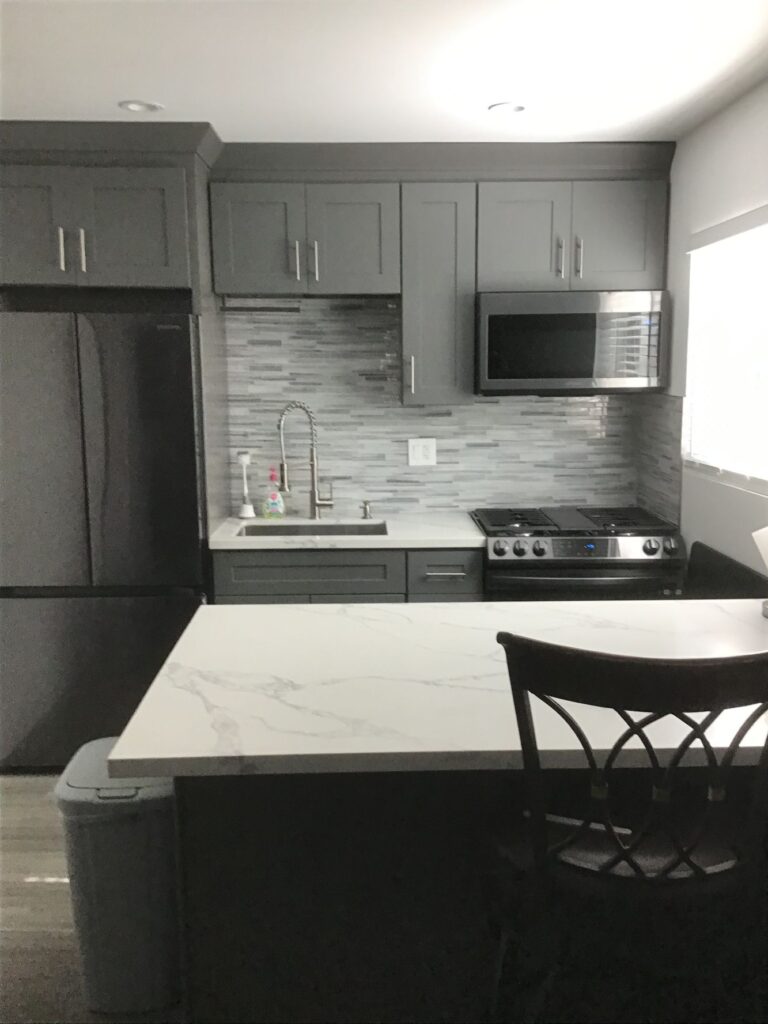 Designing and building a two-bedroom, two-bathroom ADU with an open-floor kitchen, living room, and laundry area, totaling 700 sq ft.
Project Challenges
Space Utilization: Designing a compact yet fully-featured 700 sq ft space.
Budget Constraints: Offering luxury features within a set budget of $230,000.
Project Timing: Adhering to the strict timeline for project completion by March 2023.
Objectives
Craft an ADU that offers spaciousness despite the compact size.
Implement high-end, practical features that don't break the bank.
Stick to the project timeline without compromising on quality.
Results
Space Wisdom: Successful incorporation of luxury features in a compact 700 sq ft layout.
Budget Brilliance: Managed to stick to the budget without cutting corners on quality or aesthetic appeal.
Timely Execution: On track to meet the completion deadline without compromising on any project facets.
Solutions & Strategy
Initial Consult:
Thorough discussions with clients to align on key design and structural elements, given the space and budget constraints.
Noteworthy Construction Features:
Open Floor Concept: A seamless blend of kitchen, living room, and dining area to maximize perceived space.
Two Bedrooms: Each bedroom equipped with en-suite bathrooms for enhanced privacy and luxury.
Laundry Nook: A cleverly designed laundry area to optimize convenience without eating up valuable square footage.
Time Management:
Outlined a detailed project timeline with key milestones to ensure completion by March 2023.
"We're thrilled with how well FTR Renovation has managed to align with our vision while also sticking to our budget and timeline. The design previews look amazing, and we can't wait to see the final result!"
– Emily & Mark Johnson