Whittier Garage Conversion – From Parking Garage to Rental Unit
Whittier, CA | July 21, 2023
Apartment building, convert under building parking space to two singles ADU. This Whittier project symbolizes FTR Renovation's resourcefulness and aptitude in maximizing space and investment opportunities for property owners, all while sailing smoothly through complex regulatory waters.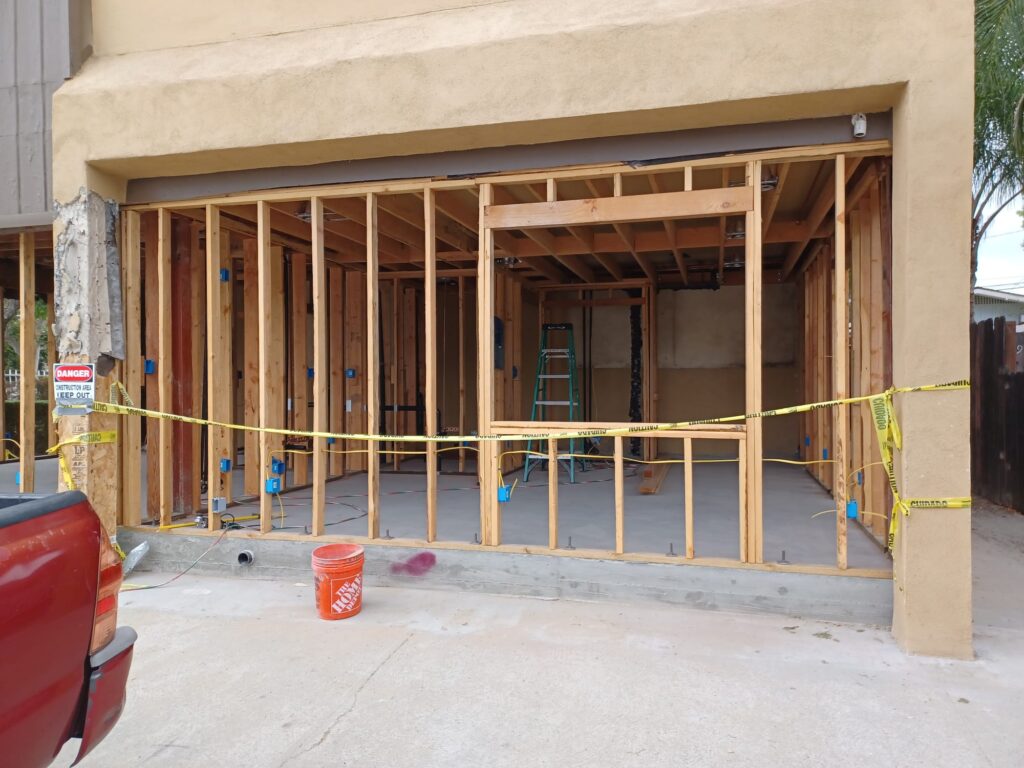 Converting a parking space in a multi-family building into a functional, rentable living unit.
Project Challenges
Zoning Intricacies: Navigating Whittier's multifaceted residential zoning laws.
Utility Challenges: Retrofitting essential utilities like plumbing and electricity.
Space Reclamation: Optimizing a former garage for residential comfort and functionality.
Objectives
Transform the parking area into a livable, leaseable space.
Procure all required permits and meet Whittier zoning laws.
Maintain a modern aesthetic that would attract potential renters.
Results
Space Metamorphosis: Successfully converted an underutilized parking space into a revenue-generating asset.
Code Mastery: Efficiently met all local and state regulations, avoiding any legal pitfalls.
Modern Appeal: Achieved a contemporary look that is not only cozy but also marketable for future renters.
Solutions & Strategy
Preliminary Work:
Conducted an in-depth site analysis to identify structural, utility, and zoning needs specific to the conversion.
Primary Construction Aspects:
Living Area: Custom cabinetry and space-saving furniture solutions were employed to make the area multifunctional.
Bathroom and Kitchen: Innovative use of compact, high-efficiency appliances to make the most of limited space.
Legal Navigation:
Engaged local zoning experts to fast-track permits and ensure full compliance with city and state laws.
"Working with FTR Renovation was an eye-opening experience. They made the impossible seem effortless, turning our old parking space into a beautiful living unit. It's the best investment we've made!"
– Katherine & John