Woodland Hills Single Bed ADU by FTR Renovation
Woodland Hills, CA | June 16, 2022
This Woodland Hills ADU showcases FTR Renovation's expertise in balancing design innovation, energy efficiency, and regulatory compliance, all bundled into a compelling living space.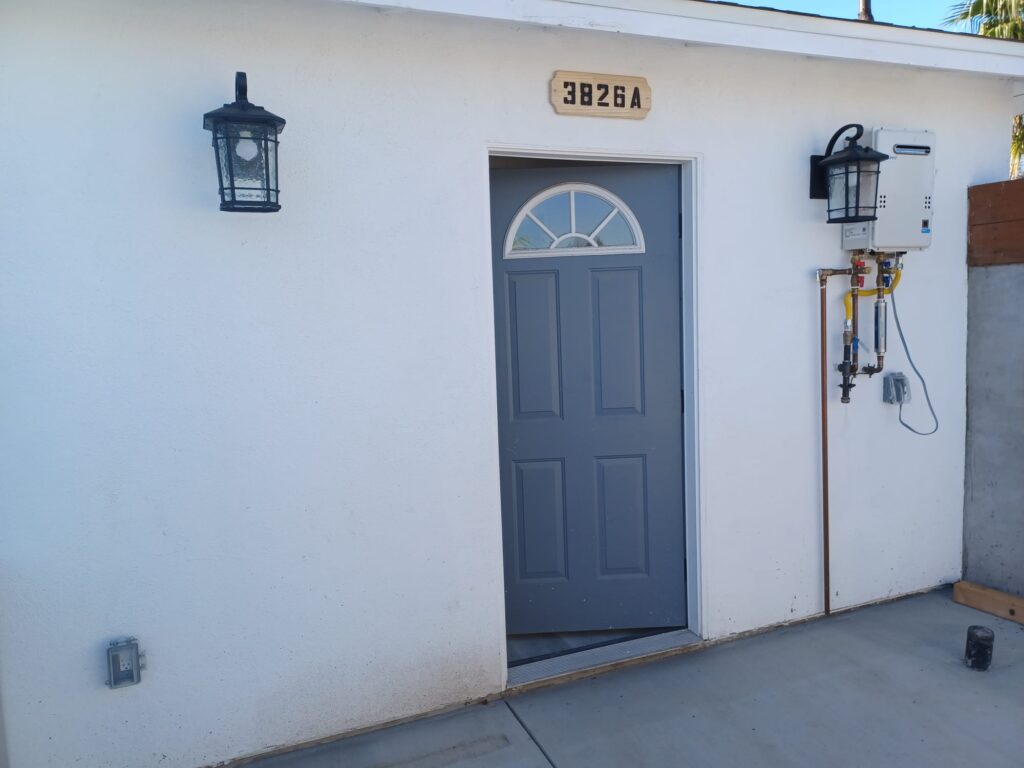 Creating a single-bedroom, single-bathroom ADU as a self-contained sanctuary.
Project Challenges
Heat Management: Woodland Hills can get quite hot; efficient insulation and cooling were a must.
Privacy Balancing: Crafting a layout that respects both the ADU and main house privacy.
Architectural Unity: Maintaining a coherent design language between the ADU and the primary residence.
Objectives
Design a tranquil, self-contained ADU suitable for various uses: guest stay, home office, or rental.
Implement energy-efficient cooling solutions, tailored to Woodland Hills' climate.
Seamlessly blend the new structure into the existing architectural and landscaping scheme.
Results
Energy Smarts: Achieved superior thermal performance with eco-friendly insulation and cooling options.
Privacy Paragon: Designed the layout in a way that provides maximum privacy to both the ADU and the main house.
Unified Aesthetics: Successfully integrated the ADU's design to harmonize with the main home's architecture.
Solutions & Strategy
Planning & Consultation:
Interactive brainstorming sessions with clients to fully grasp their vision and requirements.
Structural Highlights:
Bedroom: Deployed smart space-saving solutions like built-in storage and a convertible bed.
Cooling: Invested in top-grade insulation and an energy-efficient AC unit for optimal climate control.
Code Adherence:
Comprehensive studies and consultations were undertaken to comply with Woodland Hills specific zoning requirements and building codes.
"FTR Renovation went above and beyond our expectations. The ADU they've created for us is not only stunning but also extremely functional and energy-efficient."
– Ryan & Alexa